Now that the snow has begun to fall here in Chicago, we can't help but reminisce on beautiful summer days spend with fabulous clients this year. Sarah + John's Morton Arboretum celebration has just the touch of sparkle, romance, tradition and love needed to brighten any winter day!
The air was filled with anticipation and excitement as sweet bride Sarah prepared for her big day at her Chicago apartment, surrounded by her bridesmaids (and one "bridesman", the bride's close friend, Thomas!). All signs of nervousness melted away, however, as Sarah was tearfully escorted down the aisle by her father to marry her love, John. After a beautiful ceremony in the intimate Assumption Catholic Church, Sarah + John took advantage of all of the fabulous scenery the Morton Arboretum has to offer with a sunny golden hour photo session and a first dance on the patio in front of guests during Cocktail Hour. Their decor reflected their own personal style and story, with a stunning cake and pale pink table runners whose sparkle and texture paired with Sarah's detailed gown perfectly, and sweet personal touches like a cake topper that made its' first appearance at the bride's grandmother's wedding. Guests even took home tiny succulent plants to help them continue to celebrate and remember all the nature, love, and beauty of this great day.
Artisan Associate team members AJ and Jung joined Sarah + John as they started their journey as husband and wife. Thanks for having us, you two!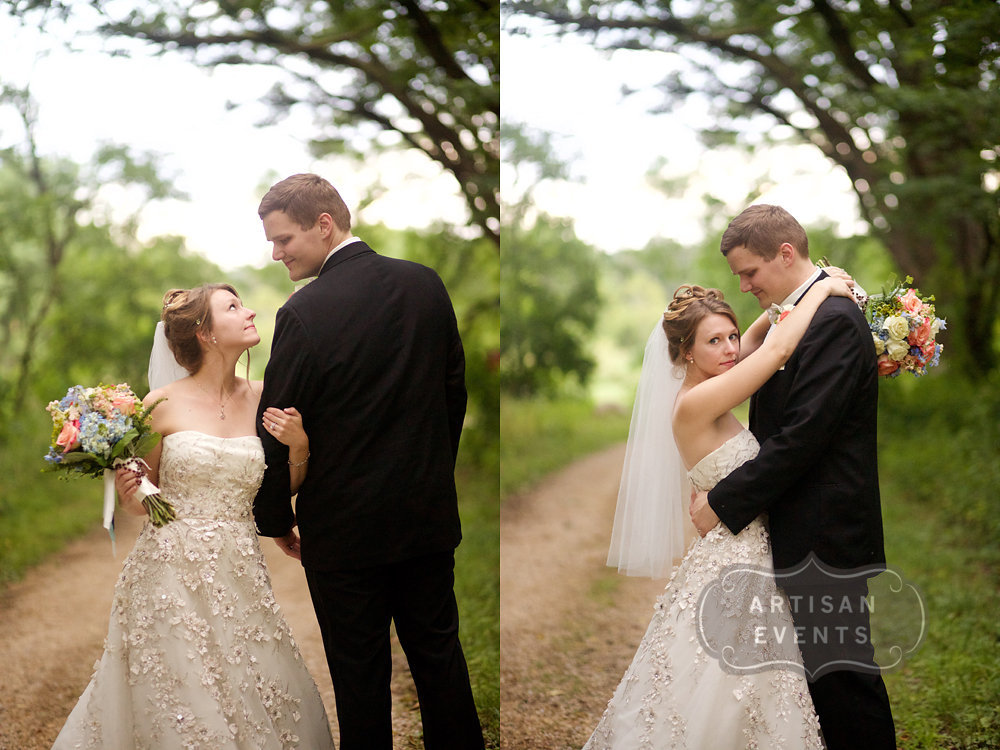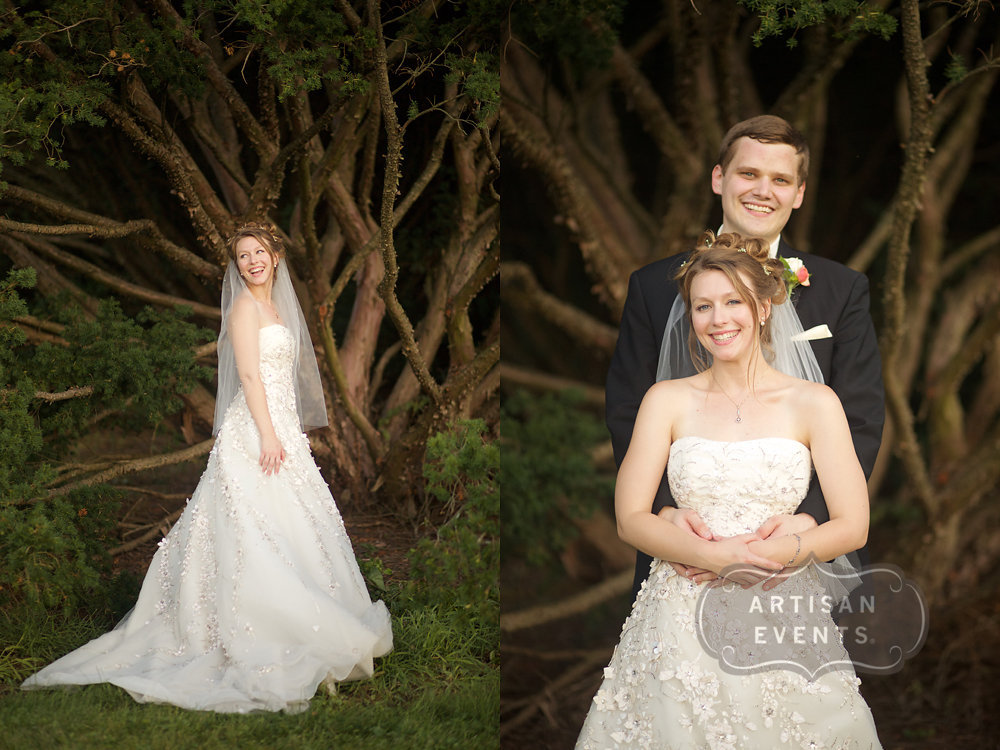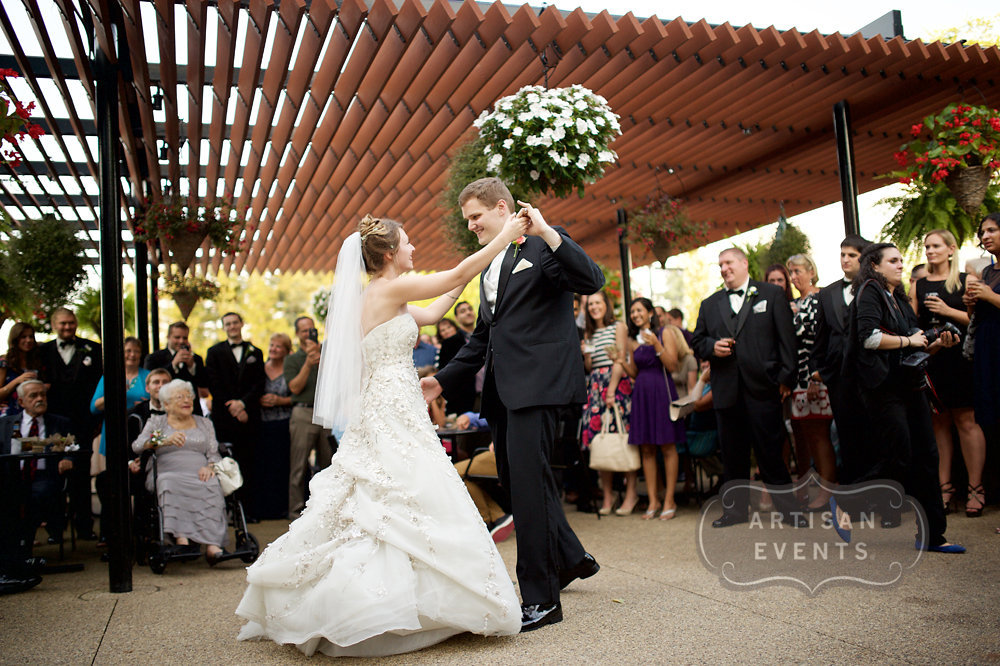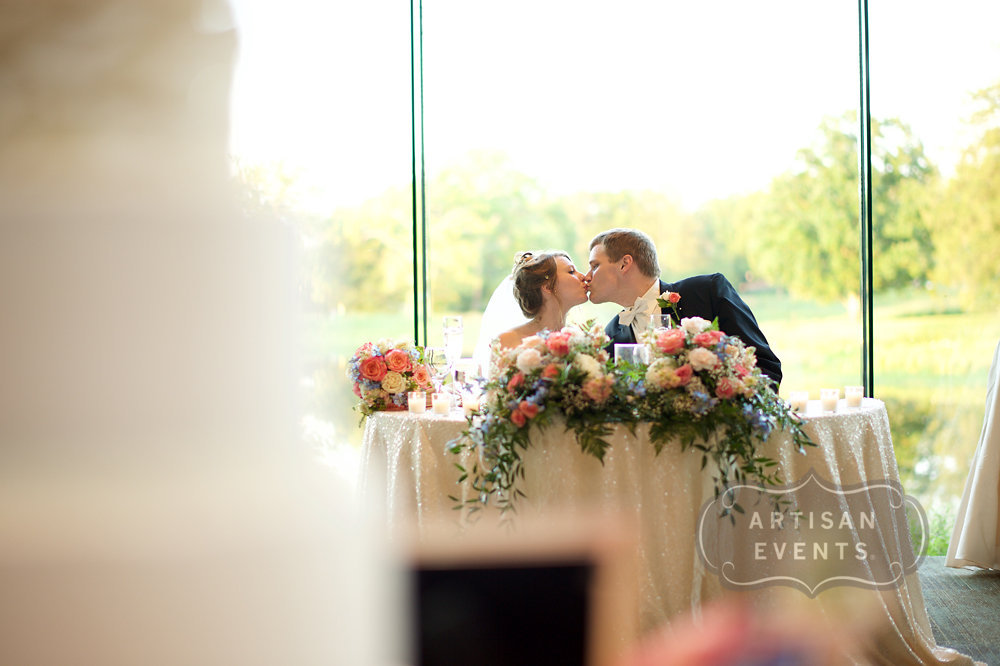 VENDOR PARTNERS
A special thanks to all our talented industry friends that make our work shine:
Are you a vendor from this fabulous wedding and would like to be listed above?
Send us an email so that we can be sure to include you: info@artisanevents.com